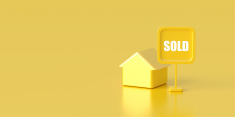 If you're selling your house for the first time or haven't sold your house in many years, this workshop is for you. Do you know about tax stamps? Do you know what Title 5 is? Will you owe capital gains tax if you sell?

Sign up for this FREE valuable informational session and gain knowledge and resources to help you survive selling your home.

Presented by:
Susan Sullivan, Realtor with Coldwell Banker Residential Brokerage in Scituate, MA.
Timothy van der Veen of Law Office of Timothy J. van der Veen
Donald Parsons, Loan Officer with Bridgewater Savings Bank
Jeffrey M. Lally, Esq., Hub Law Group P.C. (Capital Gains & Estates)

WORKSHOP: Monday, October 29, 2018, 6:30-8 pm
Location: Scituate Town Library. 85 Branch Street, Scituate, MA 02066
Space is limited

TO REGISTER (or for more information):
Please email: christina@timvanderveenlaw.com or call 781-829-2003.
REGISTRATION DEADLINE: October 25th

Don't miss this free workshop! We hope to see you there!
NEXT WORKSHOP: February, 2019